CR Rating: Nuclear, Baby
Publisher: ButtonFly Books
Length: 18,830 Words
Reviewer: Jay
Tags: Gay Erotica, Mechanic, Virgin, Exhibitionism/Cameras, Chauffeur, Butler, Multiple Partners, BDSM Lite, Older-Younger Man, Happy Endings Massage – Farq, that's enough
Buy: Smashwords, Amazon
 .
1: Revving His Engine.
.
Vic runs a garage that Baxter has set him up in. Baxter is a billionaire who likes to fuck the sexy mechanic, but he's away a lot on business. Next best thing? Film Vic fucking garage clients. It's all in place so Baxter doesn't miss a thing. It starts off with Vic fucking Robert, a customer who runs the boardroom but likes to take it hard and fast on all fours in the so called bedroom.
.
"You ever taken it up the ass before?" he growled at Robert as he knelt on the floor behind him "Yes," Robert answered, thrusting his ass in the air. "I love getting ass fucked."
"Good, because I love fucking ass." 
.
Don't we all.
.
But when Vic is fucking Robert, sexy as it all is, he is thinking about fucking the young blonde haired blue eyed Yancy who is learning the ropes over summer at the garage.  Yeah, he's about to learn a lot more, er, ropes.
.
Baxter has seen young Yancy via camera around the garage and he wants Vic to fuck his (possibly) virgin arse for the first time on camera. Vic ikes Yancy too much to take him on camera that way first off. Yancy fesses up to being gay and having the hots for Vic, yadda, yadda, yadda. 
Because quotes an pix say it so much better than I do…
.
He grunted, fucked his own fist harder. All he had to do to get off was imagine Yancy laying there; his fresh young
face a mask of lust, his full kissable lips eager to taste Vic's spunk.
.
"Oh," Yancy gasped and spread his legs even further, pulling them higher to expose himself. Vic tongued Yancy's asshole until he felt himself losing control again. God, how he wanted to fuck that virgin hole! He could almost imagine how tight and hot it would be around his cock.
 .
.
>
"You want my cock?" Vic grunted.
"Yes, sir," Yancy moaned.
"Tell me where you want it?"
"In my ass. Please. I want you to fuck my ass."
Yancy groaned loudly and Vic gave him a few seconds to adjust. And then he thrust forward again, sinking himself almost to the hilt.
"God damn, what a tight ass," Vic muttered. 
 .
This is a hot story with a touch of nice to the fucking – Vic wants to give Yancy a good first time. There is the exhbitionism with the cameras and the voyeuristic Baxter. A butt virgin and a younger older combo. Nuclear, Baby!
.
2: Driving Him Crazy.
.
James is the chauffeur for Nicholas, a married and successful billionaire. I'm sure James is a great chauffeur but it's his blowjob skills that his employer enjoys the most – whether that be on a scenic ocean road or in a meadow or,  most often, in the back seat of the limo. 
.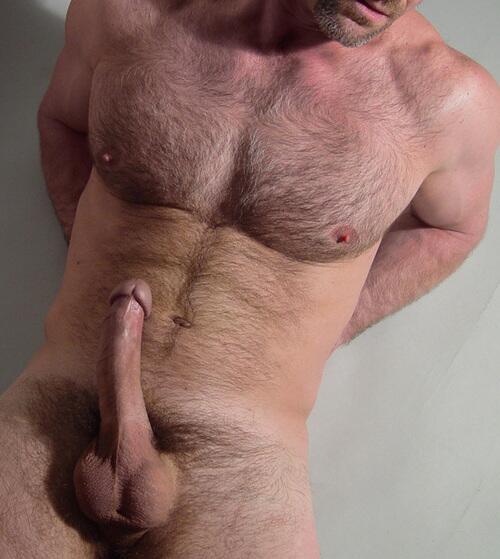 I've been his chauffeur for about a year now, his eager sex toy for almost that long. Nicholas's most important asset, as far as I'm concerned, is his big cock. At that moment it was jutting up out of the nest of dark hair at the base of his flat, chiseled belly and throbbing with the rapid , beat of his heart. "Would you like me to take care of that, sir? I asked, my voice beginning to tremble, my own cock jerking to a quick erection.    
"Why, James, that would be lovely," he purred, thrusting his crotch in my direction.
 .
.
.
.
.
I crawled into the car and reached behind me to close the door. Nicholas stopped me. "Leave it open just enough to keep the dome light on this time," he said. "I want to watch you suck me."
"You take such good care of me," he whispered. In reply. I swirled my tongue around his knob and then sucked it into my mouth.
.
.
.
But James is thinking he would like more than a blowjob and jack-off session with his boss. When his friend comes to town he tells him it'll happen, he used to work for Nicholas. We all know James will get his hole fucked and it will exceed his wildest desires by the books end.  
.
Another really sexy story. 
.
3: Serving His Servant.
.
William is the butler and Major is the boss but in the bedroom they switch roles. Major is the submissive to William's Dom.  But something is about to change. William is going to leave and this is to be their last session in the bedroom that Major has as their room. 
.
This is a basic D/s pairing and I do mean pretty basic. It wasn't long enough to get me hooked. I like some BDSM but it has to have more of a build  than this length could allow. It was fine, lot's of 'boys' and 'sirs' thrown out there, a cock ring, some spanking and a bit of a rough fuck, but not much. I'll just add a picture and quote and move onto the last story.
.
"Look at me, boy, " William said, his voice growing rougher even as he closed the door behind them. Major looked and tried to hide a small smile. "Take off your pants."
Stroke yourself for me," the older man said, and Major quickly curled his fingers around his shaft. 
——
Just as the chrome cock ring snapped into place around his shaft and balls, he groaned. 
Today he wanted to be gored by William's long cock and reminded of his place in the grand scheme of things. His place as 'boy'.
.
An okay story. 
.
.
4: Stroking His Ego.
.
Chris is a massage therapist filling in for his friend/co-worker, Rodney. He goes out to wealthy Richard's to give him a massage as stand in for Rodney, and Richard is mighty easy on the eye.  Of course he is, we want 'em sexy in fiction erotica. Not only that, Richard likes a full body massage. Well grease me up and serve me on a plate! Yes, thanks. Not only is Richard happy to have everything massaged, he tips well and re books. Chris is horny but he had fun smearing coconut oil all over sexy Richard, and I can smell it from here. When Chris talks to Rodney, he finds out that Wednesdays at Richard's are particularly fun, and Fridays are a ball or two, and Chris is re booked for both. Schwing! 
.
This could have been called Massaging His Meat and I would have been reading. I love massages. I love massage
porn. I'm now into sexy massage short stories. Massage me all fucking day long!! Massage me everywhere!! Ah, I feel better now. I may be bias. Whatever, my blog. My special fantasy. My kinky mind. I'll shut it now and post some quotes and pix for you to enjoy along with me.
.
.
.
"I'm not shy. You can take the towel off," he said quietly.
Still I was hesitant, not because I didn't want to touch him – but because I did. And kiss him and lick him and feel his ass sucking on my dick…And then Richard turned his head and looked up at me. "Didn't Rodney tell you everything he does for me ?" I shook my head. 
.
Rodney's been holding out on Chris. But not to worry, he's about to find out.
.
"Underneath," he said, jerking me back to reality. I slid my hands up underneath him, finding
that he had even shaved his balls. Tenderly, I caressed them with my oily hands, cupping and kneading. 
"You have good hands," …
"Touch my cock," he breathed, lifting himself a bit higher. Holding my breath, I slid my hands upward, finding the base of his cock easily It was thick, a promise of lots more to come.
"Yeah, that feels really good," he said….
He was fucking my fingers slowly, his balls swinging back and forth and I caught them in my free had. "That's it," he said, louder now. "Pump my cock." 
I was afraid I was going to come right in my pants when he said that. (We're right with you, Chris.) 
.
Basically Chris turns up, massages, gives a happy ending and leaves with a generous tip. He has some blue balls which Rodney helps with. But he's really waiting til Friday for the biggie. And yes, it is a biggie. Nothing like going out with a bang.
.
Sexy reading so its Nuclear, baby! 
.