CR Rating: Between I'm Twitching & Hot Stuff
Publisher: Plockyer Publishing
Length: 64 Pages
Reviewer: Jay
Tags: Gay Erotica, Twins, Military, Straight Friends, Blowjobs, Fucking
Buy: Amazon.com
.
Banged From Behind By My Best Friend:
.
Avery is always there for his best friend, Jake. Jake has broken up with his cheating girlfriend, Jennifer. What does Avery say when his best bud needs a bit of company? 'Yes, buddy, I'll look after you,' while hoping he hasn't taken the
woman back who does more than every Tom, Dick and Harry, she also takes on Larry, Barry and Gary. 
.
Jake is pretty calm. Avery expected him to be upset and texting his ex. But, no. Jake has been watching porn. Lots of it, "good ol' regular porn, but after awhile I got into transexual stuff, and so on." Well, holy hell, Jake. Good for you, you open minded little fucker. This straight boy has decided that he would like to take Avery from behind and jizz over his arse. Why the fuck not? Avery wants him, Jake seems happier now that fucking Avery is out there. So they go at it.
.
Nice short, would have liked more, but it's piqued my interest. Onto the next short
.
Sucking Off My Straight Best Friend:
.
Jonathan has been laid off and times are hard economically, but his best friend, Alexander, lets him stay. Alexander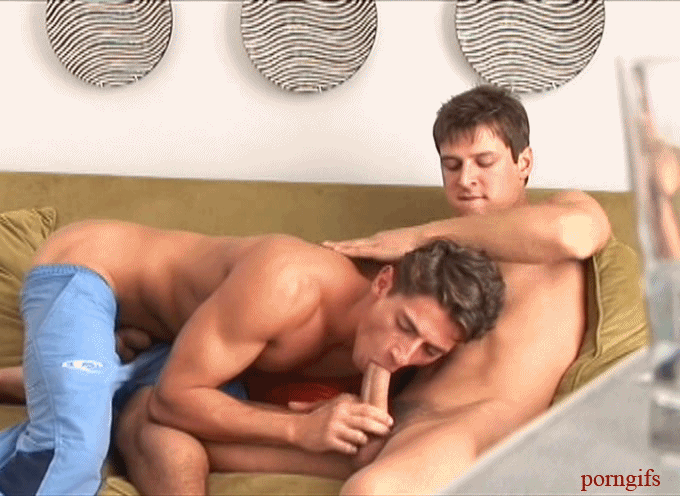 knows Jonathan is gay but he's always been cool around him. He has also had a cheating girlfriend in his recent past and even though it was Jonathan who let him know, he is okay with it, no shooting the messenger here. Alexander also says he makes money online and he's going to show Jonathan the ins and outs. Yes, I believe he is! But Jonathan is sceptical about the whole making money on the internet thing. The guys have a few beers while looking, and then they start playing around on YouTube. When Alexander goes to the loo, Jonathan checks his browser history and finds gay porn in there. Busted by Alexander, Johnathan decides to test the boundaries to see if his friend would like more from him. Of course he does. He allows Jonathan to pull his cock from his jeans and give his pole a polish with his mouth and tongue. Even more, Alexander gets into the whole blowjob with gusto pushing his cock into Jonathan's mouth forcing him to take it all, baby. Another short but sexy read.
.
Drilled By My Sergeant:
.
James is in training for the army, but the thing he is best at is anything physical.  Anything else, not so good. He's hurt his ankle and he's not telling anyone because they will ride him for it. Sergeant Dillon is the biggest hard-arse
of all but James knows it's to get him ready for war. James gets through the obstacle course, busted ankle and all,  and all the unit get the weekend of. He stays the night when the rest have all headed into town for some action. Drill Sergeant Dillon has had a few whisky's and comes in to see why James is not in town with the rest. One thing leads to another and, bingo! the title of the story is in action   "Bend over," he whispered tentatively. Turning around I raised myself up onto all fours and slowly slid my pants down past my thighs, exposing my butt. The fucking that his Drill Sergeant's throbbing member gives him takes away his throbbing ankle pain. Go Drill Sergeant Dillon, my hero. Forcing my body down onto the bed, Dillon held my hips in place and fucked my ass with all his might. He was dominating my ring as though my butt was a recruit and his cock was the sergeant, and I wanted nothing more than to feel his cream inside my hole.
Well, butter my buns! it's all drop trou,  don't ask don't tell fun. 
.
Twin Trouble:
  .
The MC's wife is cheating, he feels hurt when he sees the FB PM's but he soon realises the hurt is more that she tricked him more than the infidelity. But, whatever, he can play the game too. Besides, he only married her because
of his Christian family and what their expectations were. Coming out as a card carrying queer wasn't going to cut it, so he buried himself in work…and cheating beaver. He decides an open marriage is the way to go, she can have what she wants and he can have his long squashed desires…to fuck men. Online another guys asks 'Have you heard of The Diamond Club?' Which sets things in motion for our MC. The Diamond Club is an exclusive and discreet club for men wishing to fuck other men, particularly good for married, closeted men. He is given the alias Sebastian Fox at the club and there are rules as well as monthly STD checks. Soon, Mr Fox orders the Twin Trouble package.  Mr Fox likes to be dominated and he is getting that with the twins. "Some of the other men say you have become quite good at sucking cock," he continued. "Don't disappoint me Mr Fox," said Taylor.  "Get on your fucking knees and crawl." Crawling methodically toward him, my cock twitched with excitement. "Suck my fucking cock, slut," he ordered. "Choke on my cock, that's it."
I guess I'll finish with this. In the outside world, I was a loving husband and successful businessman, in The Diamond Club I was Mr Fox, a filthy rich cock whore that wanted nothing more than to be fucked in the ass by horny young men.  Oh, yeah. One that likes to get spit-roasted.
.
My Verdict:
This is a fun bite of short stories. The first three stories were the best, #4 had potential, but it was too short and Mr Fox and Taylor and Tyler could have done so many more mouth-watering, twin-themed, sinfully naughty, fuck-me-baby things. I do love a good twin fuck. While 4 Stories About Getting Banged From Behind is fun, it needed better editing. But they are inexpensive stories and they filled a need nicely. Where there was humour in the first two, the second two lacked that and I think Peter Lockyer is good at the sexual humour, mind you, Drilled By My Sergeant was pretty nice fap fuel. I am up for more by Peter Lockyer.